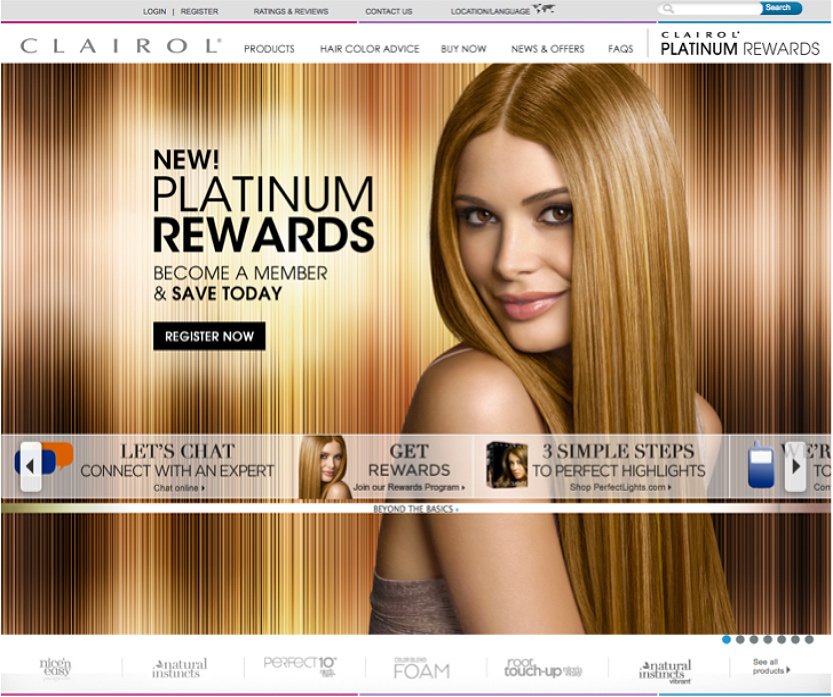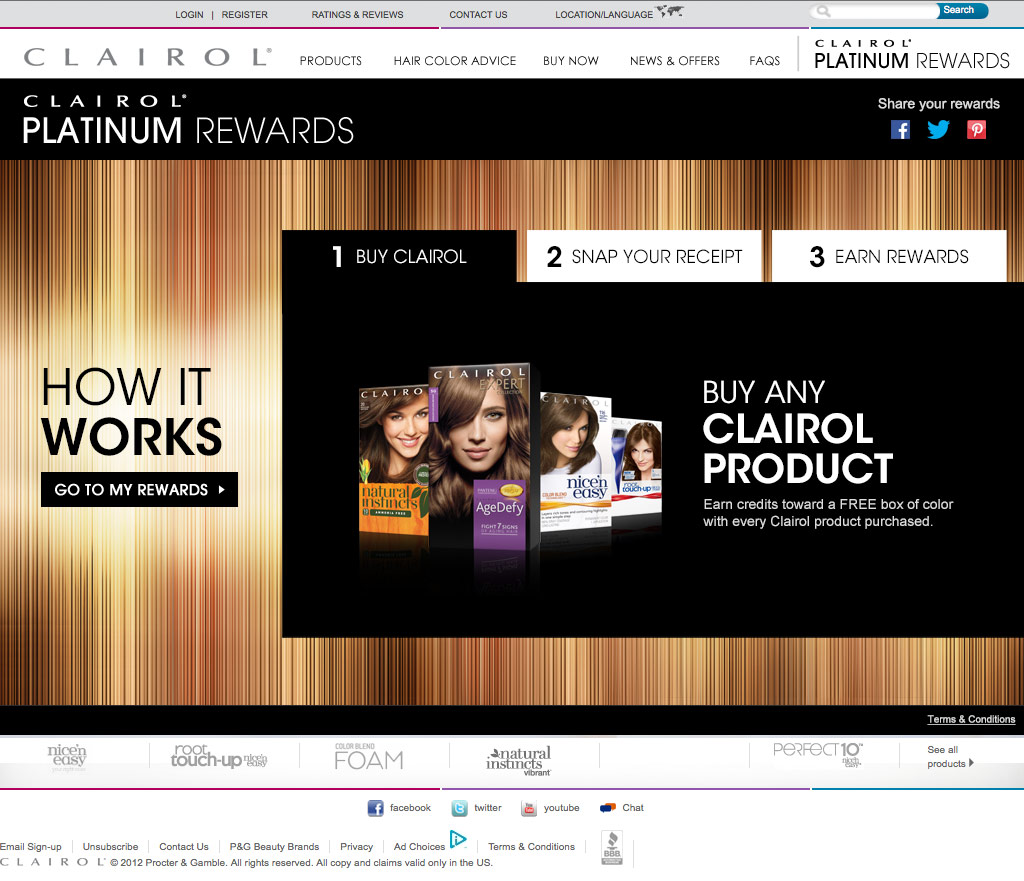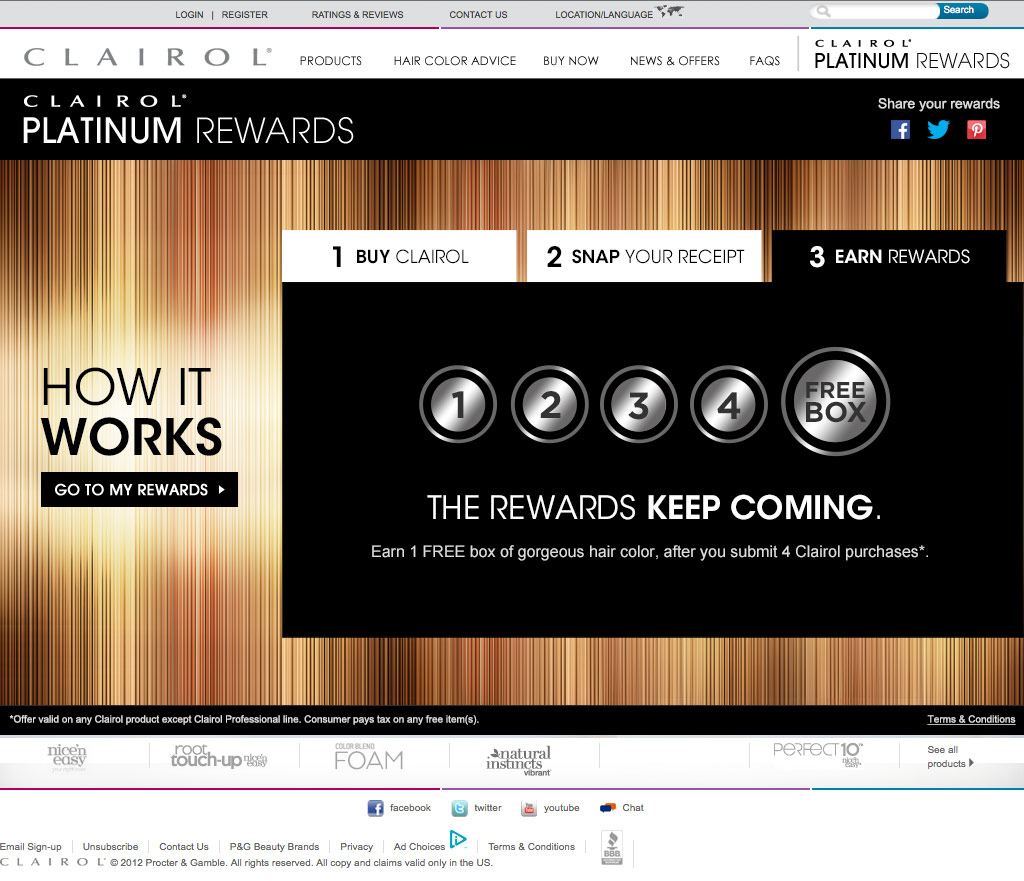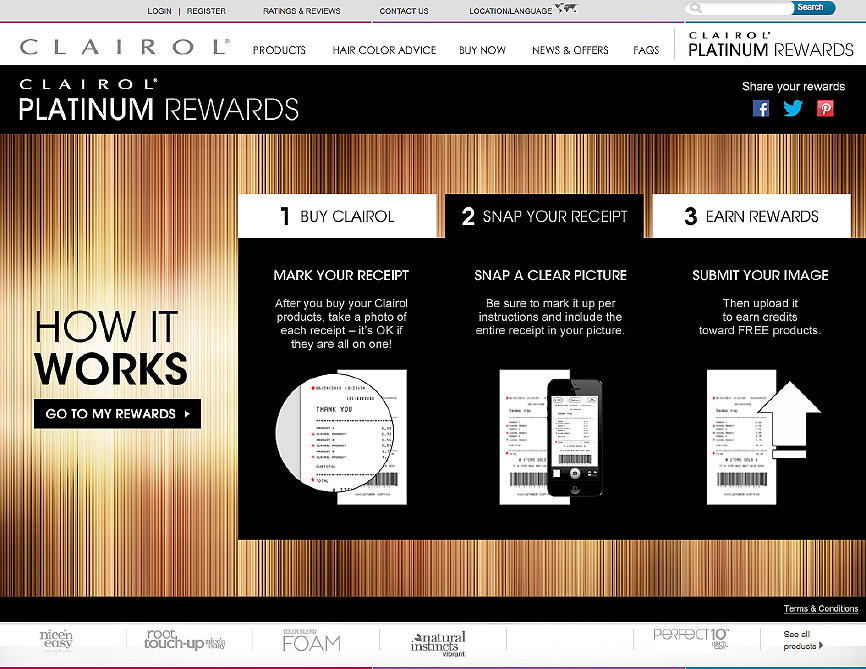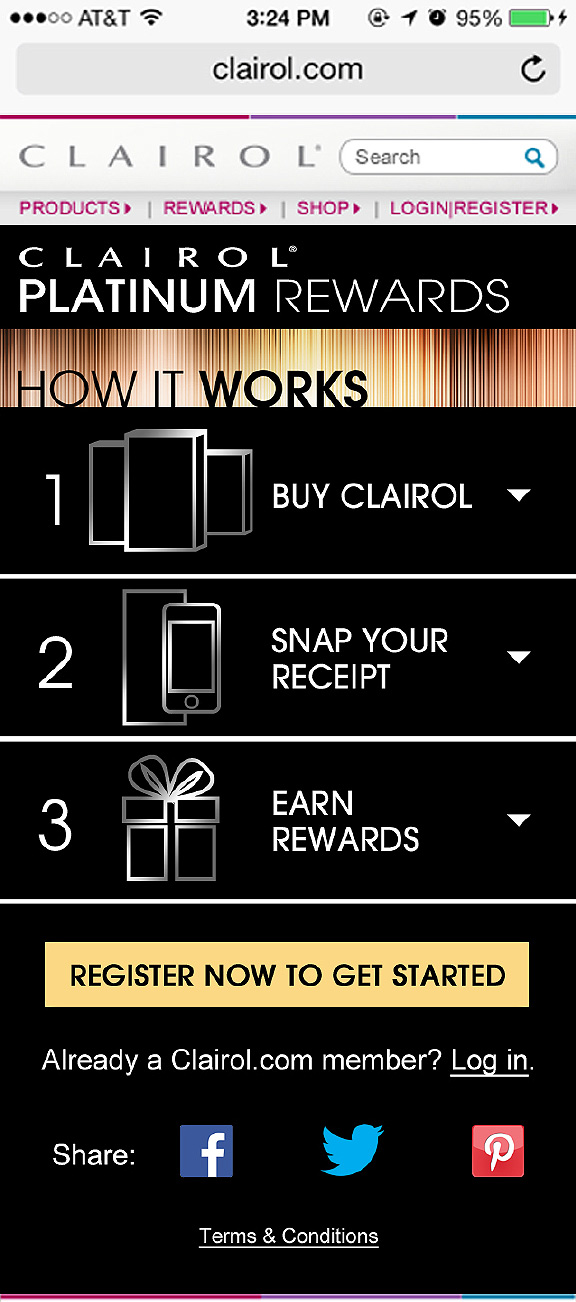 Clairol Continuity Program
· To generate trial, increase household penetration and engagement with the Clairol portfolio, the brand launched a loyalty program on Clairol.com.
· Consumers will have the opportunity to be rewarded with a free box of a Clairol after purchasing 4 boxes of any Clairol Product.
· Consumers will be required to set up a Clairol Reward account on the program website.
· After the consumer purchases Clairol Product(s), the consumer will UPLOAD via their desktop or web enabled smart phone, tablet or digital device.
· TPG's patent pending DRVS process will validate purchase(s) of the promoted Clairol products.