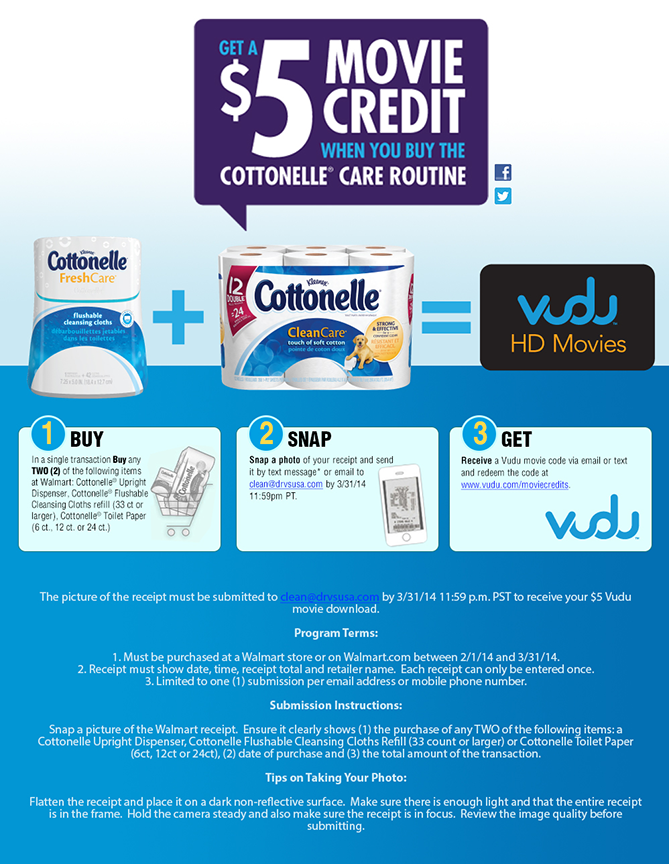 Cottonelle -Vudu Program
• BUY 2 qualifying Cottonelle products in a single transaction at Walmart or Walmart.com between 2/1/14 and 3/31/14.
• SNAP a picture of your receipt showing qualifying purchases and text or email it to clean@drvsusa.com for validation*.
• RECEIVE a $5 Vudu movie download*.
To learn more, visit drvsusa.com/cottonellemovies.
*Receipt submissions and movie downloads must be made by 3/31/14.