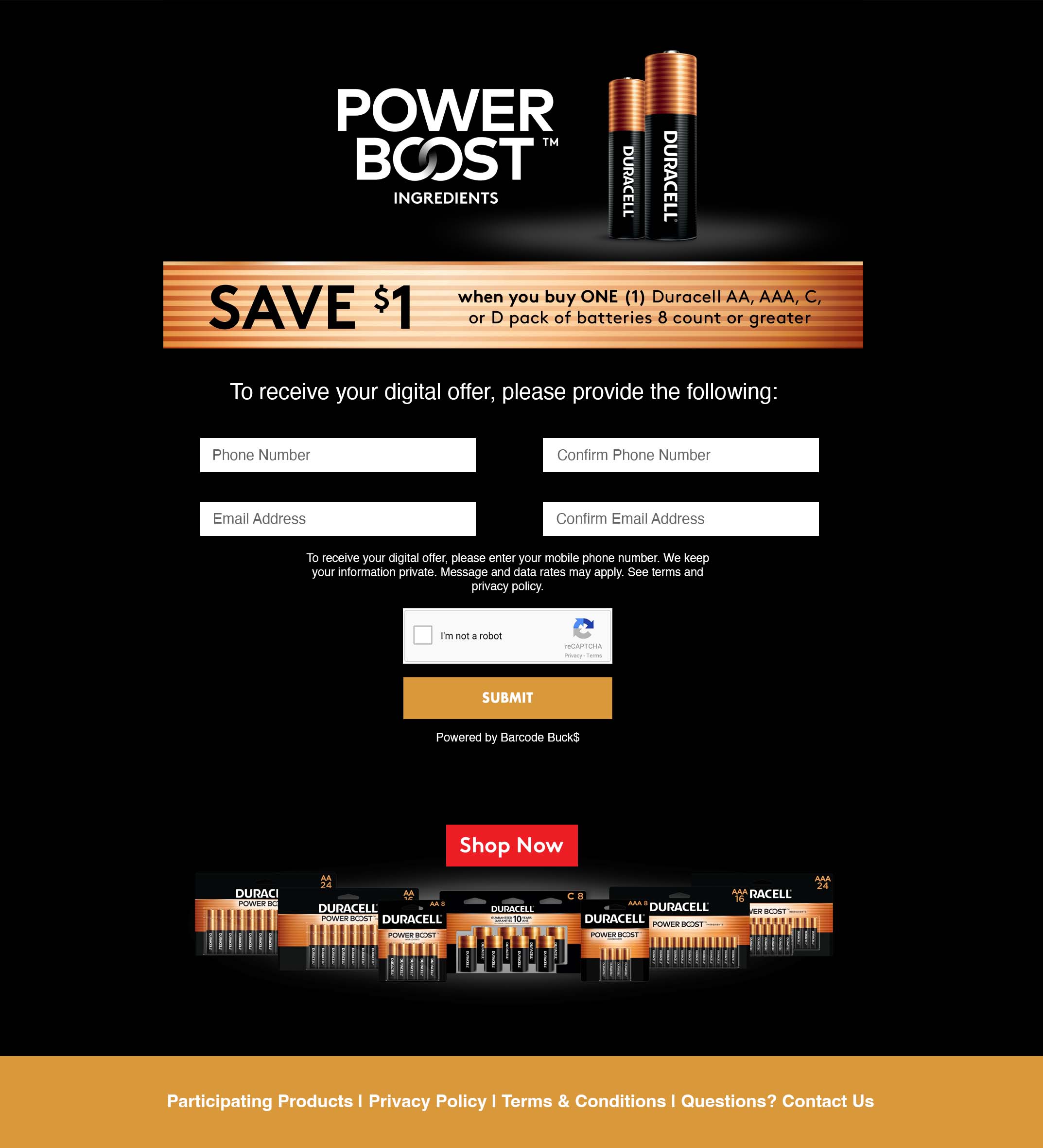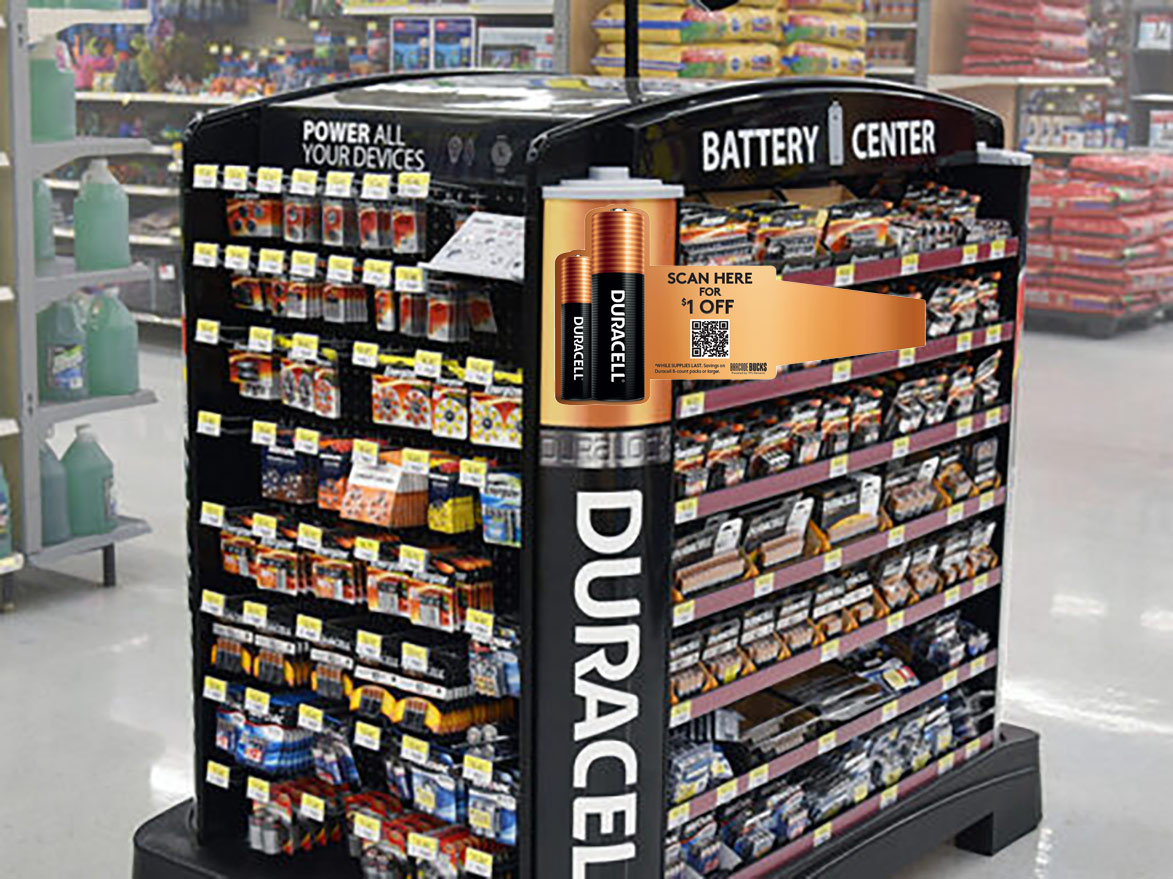 Duracell $1 off POWER BOOST™ 8-Packs or Larger

To power shoppers at Walmart, Duracell provided consumers in-store with a QR code to receive an instantly redeemable $1.00 off on their purchase of promoted Duracell products.
It's simple! Shoppers scan the QR Code on the in-store POS display. Within seconds, they will receive their mobile Duracell Barcode Bucks that is instantly redeemable for $1.00 eligible product only at the cashier or self checkout lane or Walmart.com.
Project Date
June - October 2023