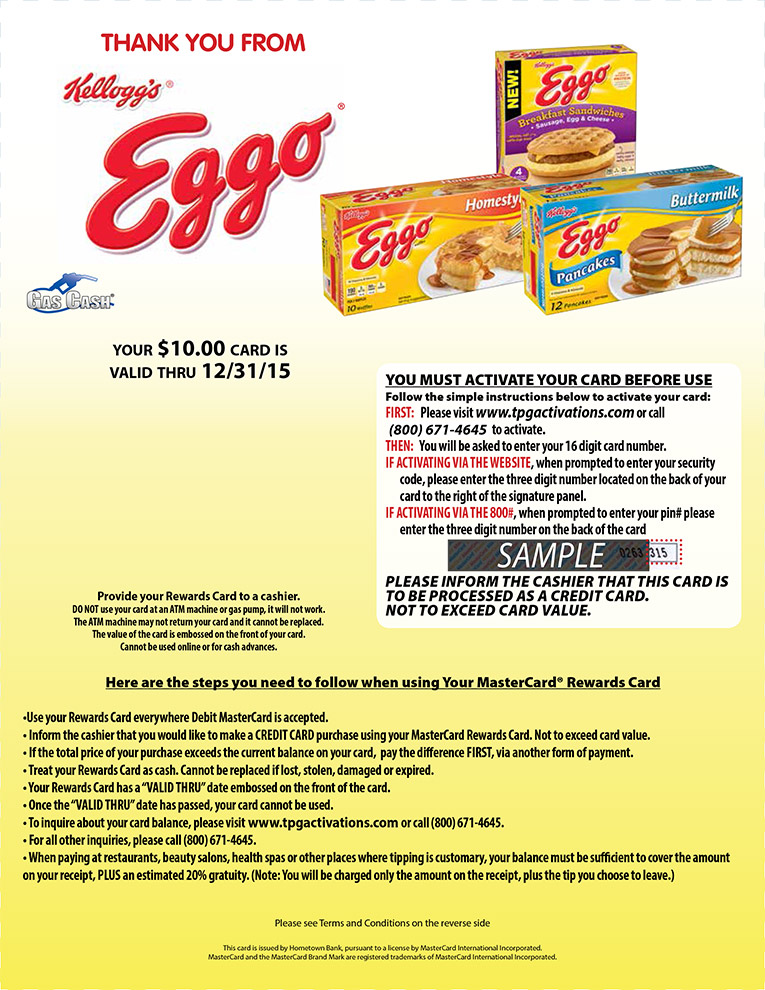 Eggo Gas Card
The EGGO Gas Card program ran at Ahold Stores (Stop & Shop, Giant Carlisle, and Giant Landover). Consumers were required to purchase $25 worth of EGGO products between 6/19/15 – 7/16/15, either in a single transaction, or at various times during the time frame.
As the purchases were made, consumers had to snap and send a photo of their receipt(s) for validation. When consumers met the $25 purchase threshold, they were eligible to receive a $10.00 Gas card in the mail. The Gas Card could be
redeemed at any gas station in the US that accepts credit and debit cards.