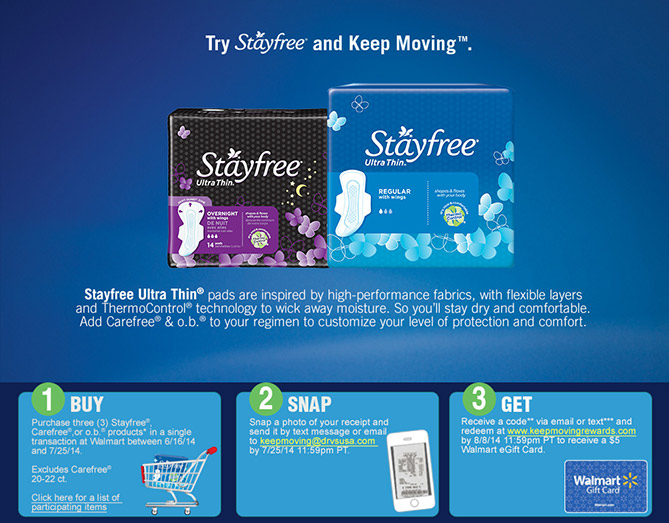 Get Fit $5 Reward Program
Women today embrace an active lifestyle, combining career, family and physical activity. And even when that time of the month comes around, she doesn't want that to get in the way of her on-the-go routine. Beginning June 16 through July 28, women can experience the superior comfort and protection of Carefree, Stayfree & o.b. AND receive a $5 Walmart e-gift card. Shoppers will learn about this program by visiting walmart.com and through at-shelf signage.
How does the program work?
BUY: Any combination of three (3) Stayfree, Carefree or o.b. products only at Walmart.
SNAP: A photo of your receipt and email or text it to a TPG website for validation.
RECEIVE: Once your receipt is validated, you will receive a code to download a $5 e-Walmart gift card.