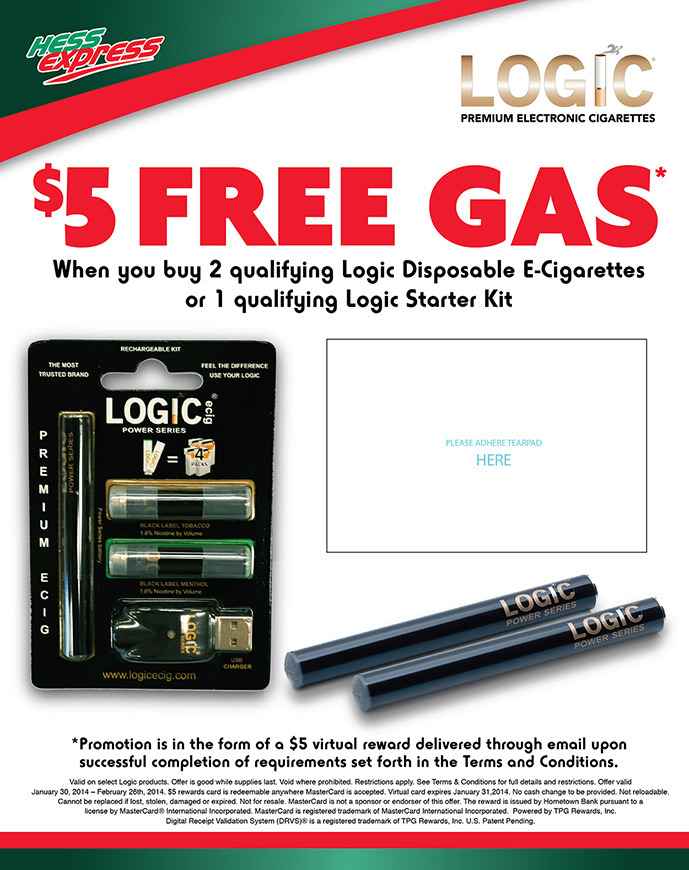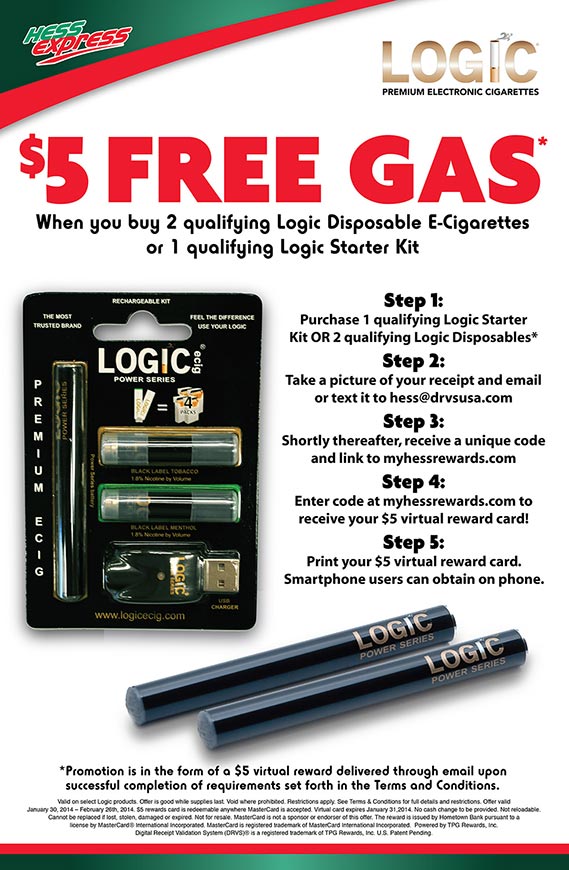 HESS/Logic Program
HESS/Logic Program
HESS and Wilco gas stations throughout the US are rewarding consumers who purchase Logic brand e-cigarettes with $5.00 in free gasoline. This program utilizes TPG's Digital Receipt Validation System (DRVS®) to qualify consumers who purchase 2 Logic e-cigarettes or 1 Logic e-cigarette Starter Kit at any of their gas stations.
Qualified consumers receive a $5 virtual debit card reward that may be redeemed right back at HESS or Wilco gas stations, either at the pump or in their convenience stores.
Step 1: Purchase 1 qualifying Logic Starter Kit OR 2 qualifying Logic Disposables*
Step 2: Take a picture of your receipt and email or text it to hess@drvsusa.com
Step 3: Receive a unique code and link to www.myhessrewards.com
Step 4: Enter code on www.myhessrewards.com to receive your $5 virtual card!