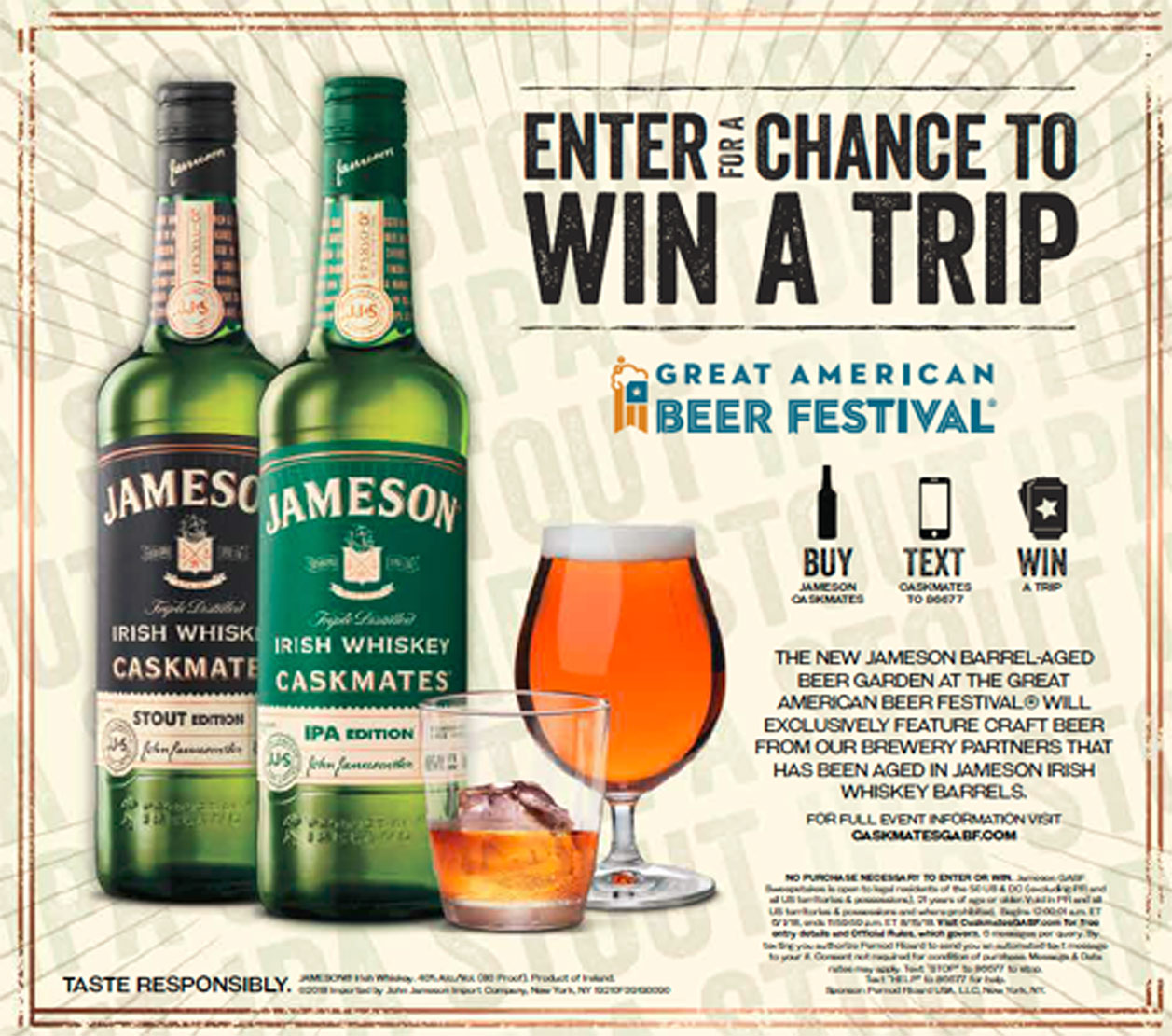 Jameson Great American Beer Sweepstakes
During the Promotion Period, participants have the opportunity to enroll in the Jameson Caskmates Sweepstakes program. Registering for the program is EASY! Participants enroll via TEXT/SMS. Each entry gives the participant a chance to win a trip to the Great American Beer Festival® .
Client
Pernod Ricard USA, Inc.