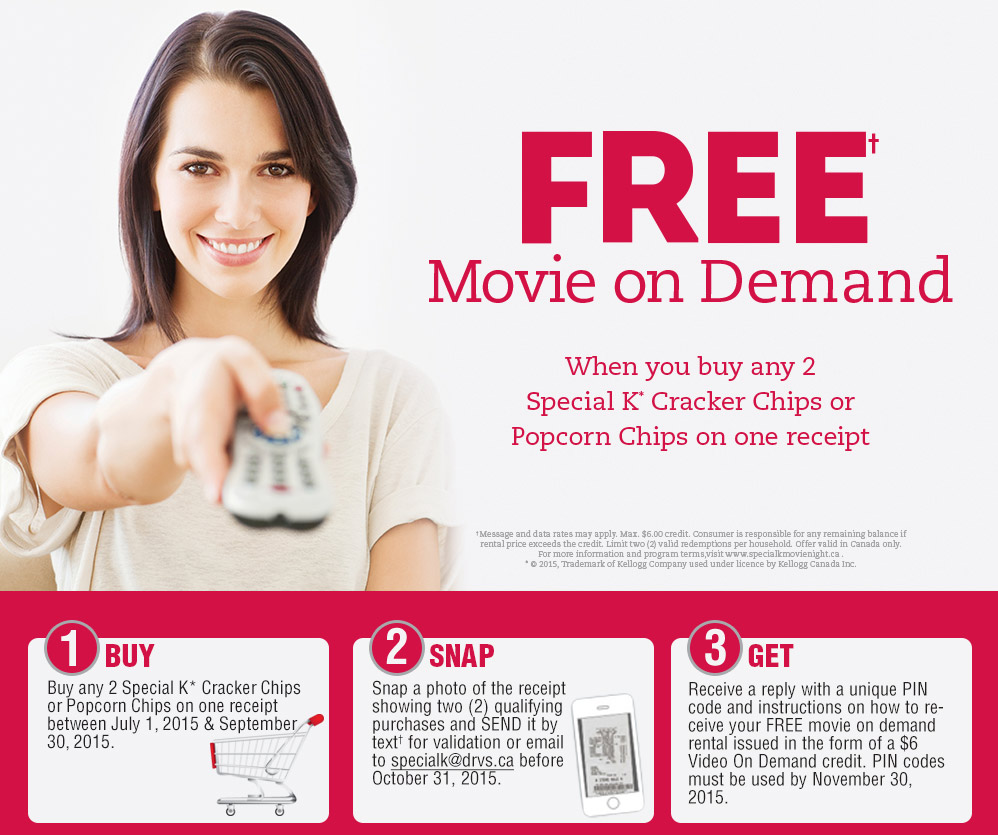 Kellogg's SpecialK Free Movie on Demand Offer
This summer consumers can earn a free Movie On Demand (in the amount of $6.00) when purchasing 2 Special K* Cracker Chips or Popcorn Chips in one transaction. Consumers submit a photo of the receipt to promotion validation address to receive their $6 Movie On Demand Cash reward.
Program executed nationally in Canada in both English and French. For more information visitwww.specialkmovienight.ca.