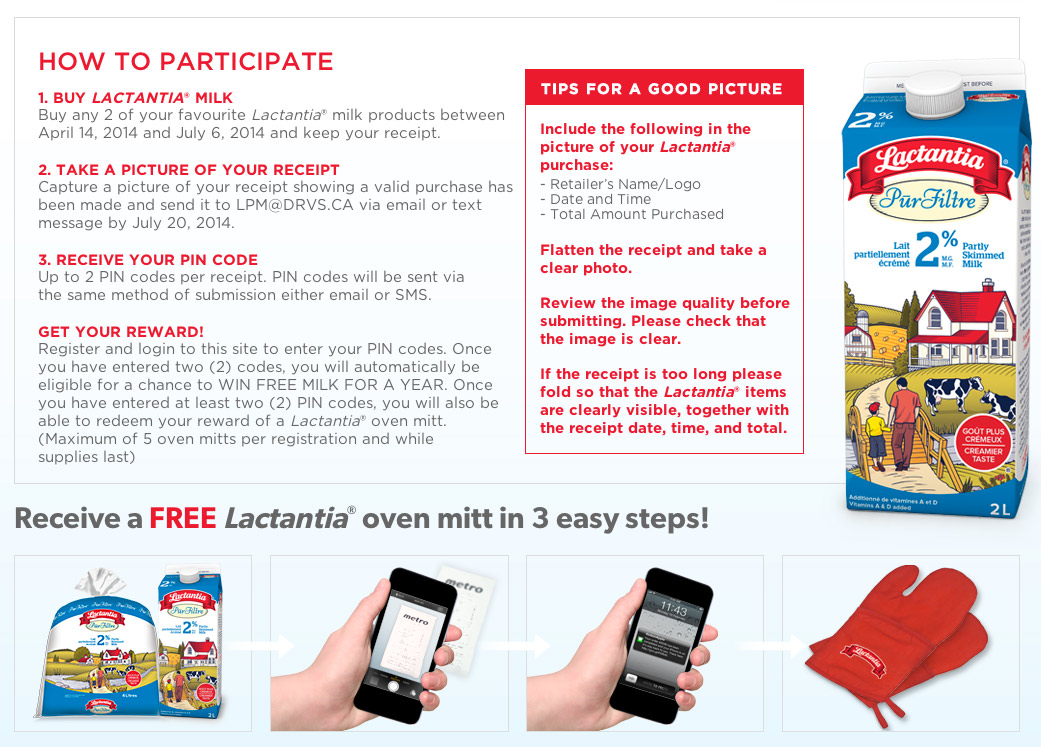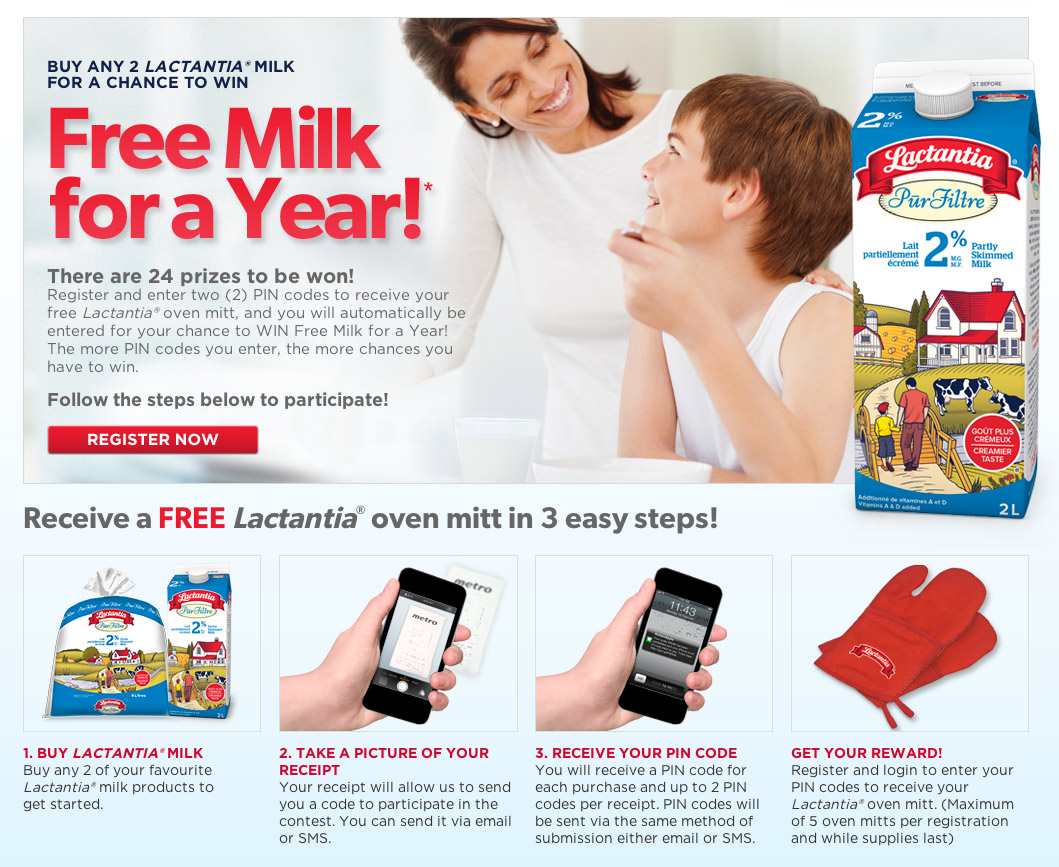 Lactantia Oven Mitt Receipt Validation Program in Canada
During the course of the promotion period, consumers will have an opportunity to qualify for a branded oven mitt in 3 easy steps:
Step 1 – SNAP a picture of receipt, showing Lactantia purchase(s) has been made during the promotion period of April 14, 2014 through July 6, 2014.
Step 2 – SEND the receipt photo by email or text message to LPM@DRVS.CA. Receipt photo must be sent by July 20, 2014.
Step 3 – RECEIVE a code that is valid at lactantia.ca/milkforayear. Consumers can receive up to two codes per receipt (one per qualifying product). Once they have collected two codes and entered them at the website, they will be mailed the branded oven mitt.
For this program, each code also provided the consumer an entry for a chance to win free milk for a year!