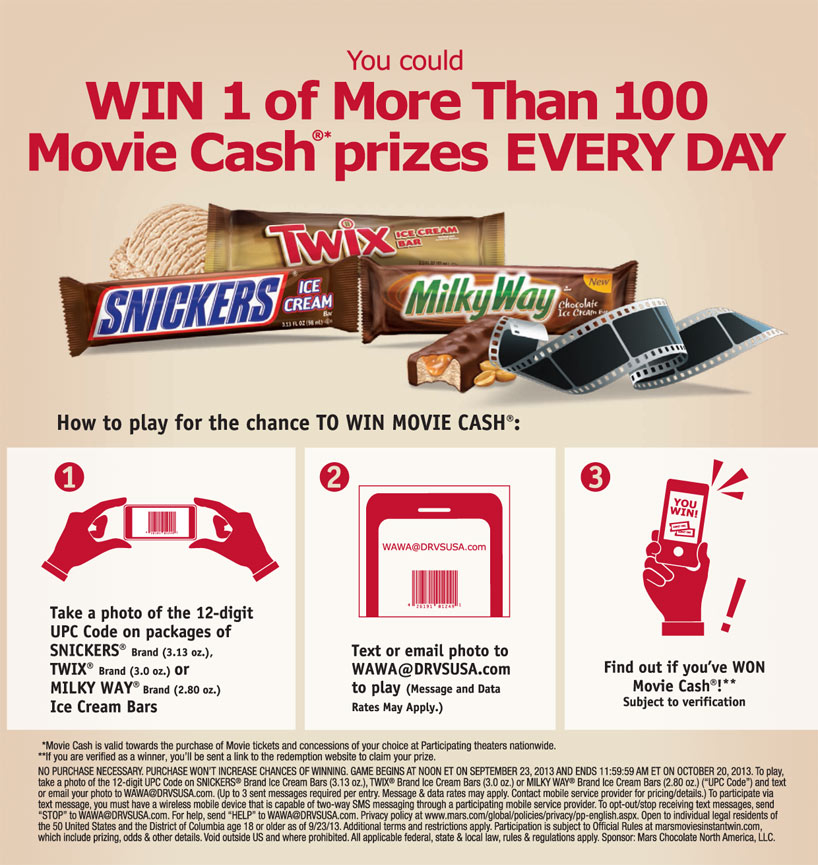 Mars Ice Cream Instant Win at Wawa
During the course of the promotion period, consumers will have an opportunity to win either a $3 e-Movie Cash, $5 e-Movie Cash, 1 Full Value e-Movie Cash (up to $12.00), 2 Full Value e-Movie Cash or Free Movies for a Year.
Shoppers who purchase the promoted Milky Way, Twix and Snickers Ice Cream bars will snap a picture of the UPC code on the package and text or email the photo to TPG for Image recognition validation.
Participating and Promoted Mars Ice Cream products include:
1. Participating Snickers Ice Cream Bar
2. Participating Twix Ice Cream Bar
3. Participating Milky Way Ice Cream Bar
• TPG's Image Recognition system and platform technology will and verify UPC
• Based on a random algorithm, TPG's system will award the eMovie Cash value accordingly.