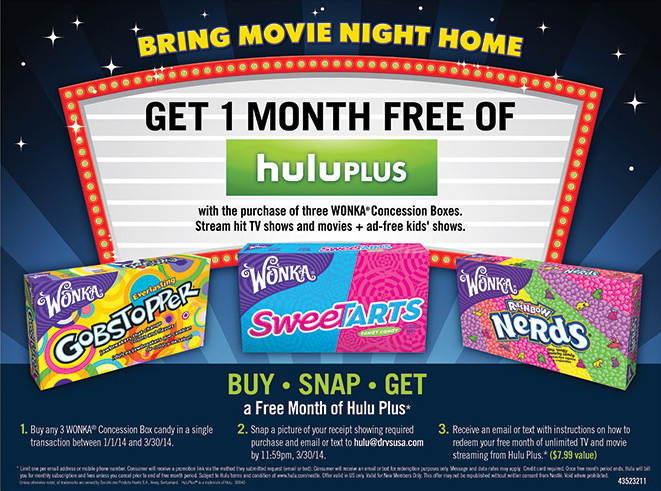 Nestlé Hulu Plus DRVS
• To encourage sales of Concession Candy boxes, Nestlé offered consumers a reward of a free month of streaming movies from Hulu. They utilized the DRVS to bring this offer to life at participating supermarkets and chain drug stores.
• Via in-store support materials, Nestlé directed consumers to purchase 3 qualifying Nestlé packages, snap a picture of the receipt, and text or mail the photo to TPG for validation.
• Within minutes, qualified consumers received a Hulu code and a direct link to the Hulu website, where they could sign up for the free service.