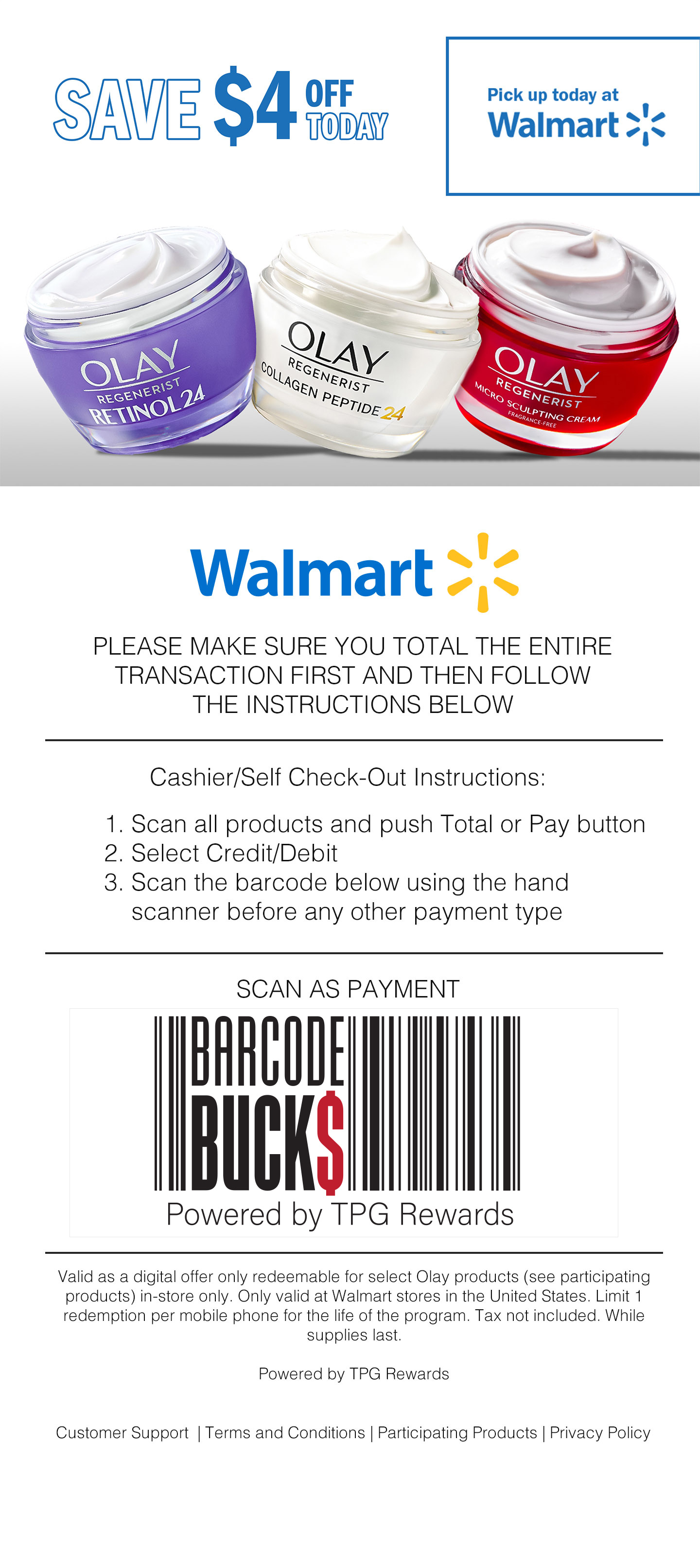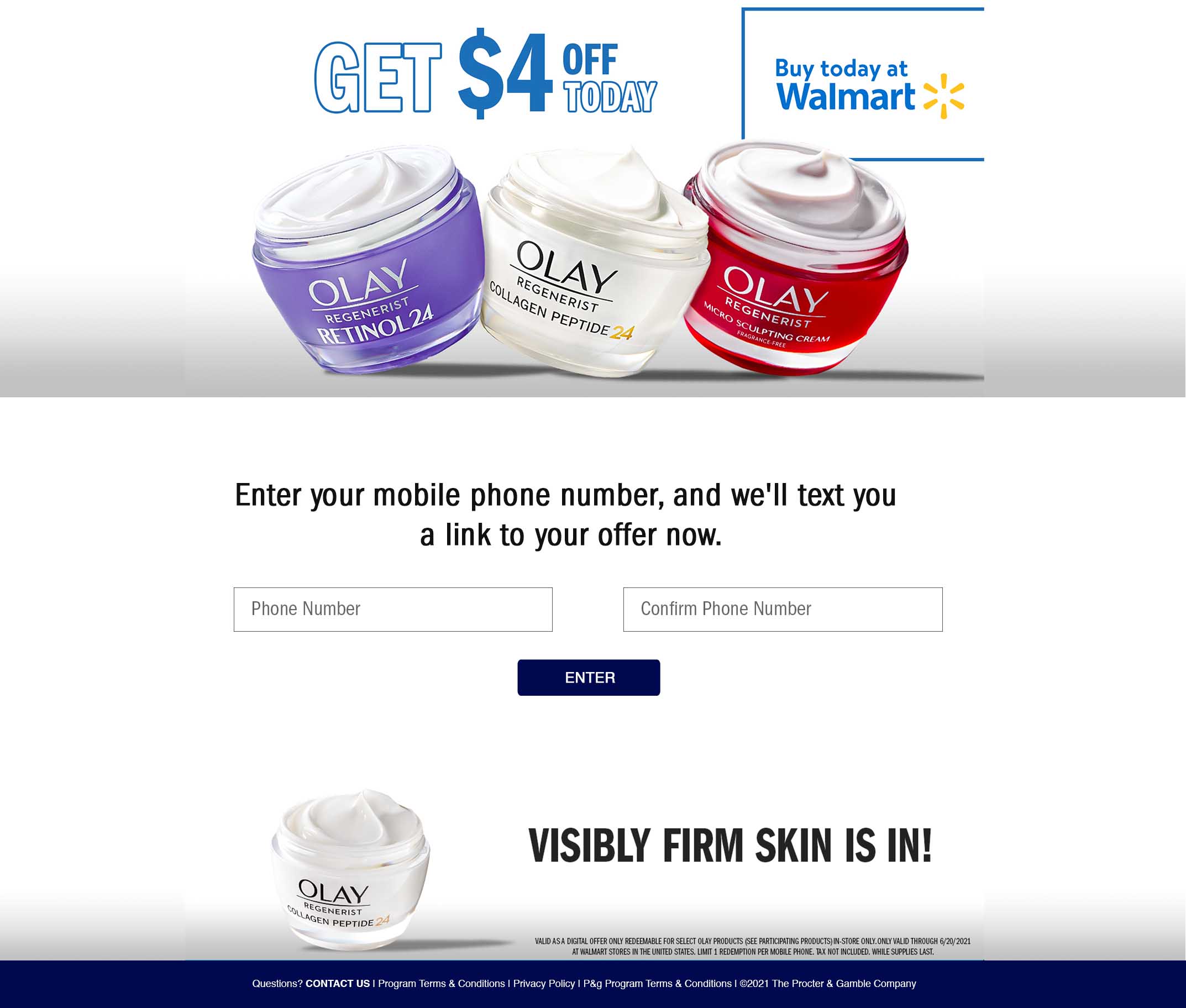 Olay Moisturizer Program

Save on Beautiful Skin! Olay believes in a diverse and inclusive standard of beauty in which every person has the freedom to set their own definition of 'beauty' based on personal preferences, not societal expectations or bias. With their dedication on giving consumers quality products, safe ingredients and real results, Olay reached out to TPG to develop a new promotional exclusive at Walmart.
Due to the success of Barcode Buck$, a new digital offer reward from TPG Rewards, we developed a program to provide a $4 Barcode Buck$ discount on participating Olay products which included Olays' MSC, Retinol, Retinol Max, Collagen, Whips and Regen Whips FM products. With the success of these programs, P&G continues to leverage Barcode Buck$ in their new product innovation marketing plans throughout the year to generate excitement, trial and sales.