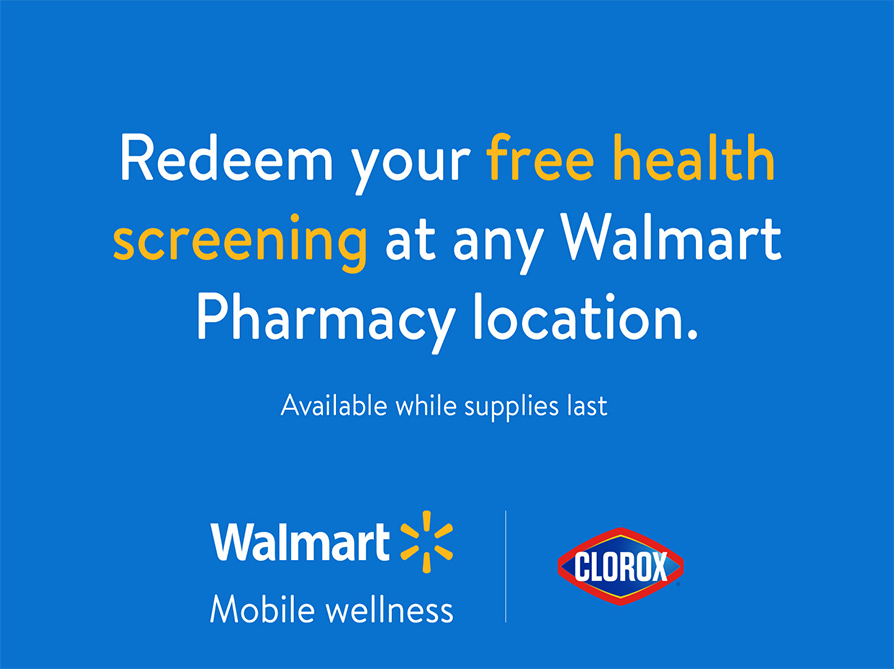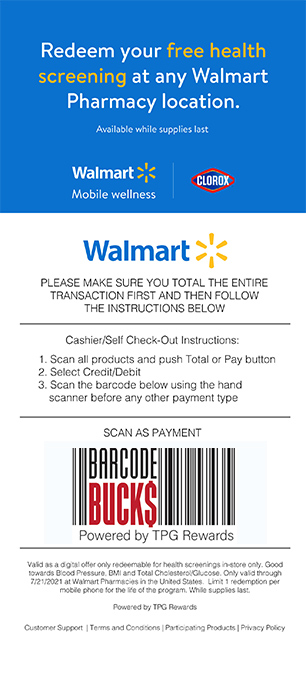 Walmart Wellness Barcode Buck$
Walmart Hosts FREE Health Screening Event via Barcode Buck$ Across the U.S. Walmart is helping customers save money and live better – and healthier lives. The Walmart Mobile Wellness Tour will visit a total of some 150 stores and deliver a total of over 900 event days. Brought to life by its sponsors like Clorox, the tour is a reimagined version of the pre-pandemic Wellness Days Walmart used to host in stores. The purpose is to provide health and wellness education for Walmart customers across the United States, with special focus on underserved communities. Walmart Mobile Wellness strives to have real, personalized health conversations, providing the information, actionable steps and products that help people achieve a higher level of wellness.
The parking lot set-up is built around a branded trailer. Customers who visit the Mobile Wellness Tour and scan the QR code on signage at the event can receive a FREE Health Screening (up to $20 value) via TPG's digital Barcode Buck$ reward platform starting June 1 through July 4 at Walmart Pharmacies nationwide. The FREE Health Screening covers total cholesterol, glucose, blood pressure and BMI services.