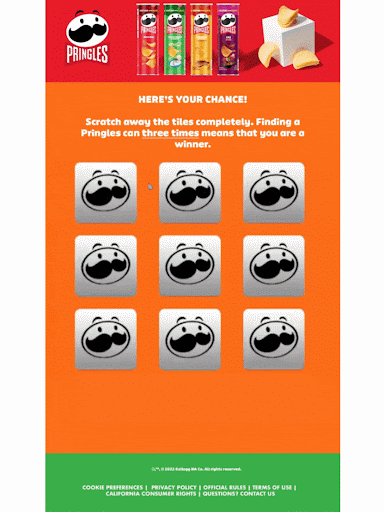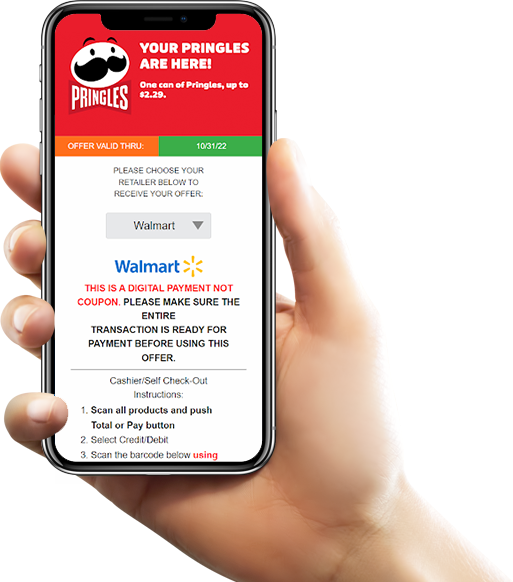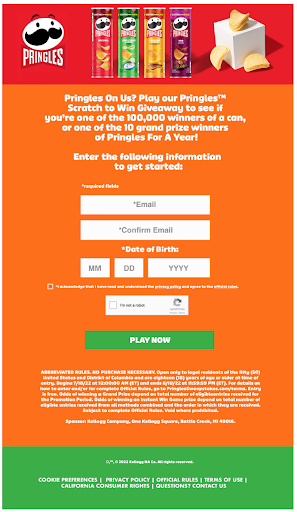 Win Pringles For A Year
Pringles ran an exciting promotion giving consumers a chance to scratch off a digital card to see if they are an instant winner.
One Hundred Thousand free Pringles digital discounts were issued instantly, as well as several Free Pringles For A Year digital cards.
All prizes ran on TPG's Barcode Buck$ platform that is instantly redeemable when scanned in-store at checkout.
Project Date
July - August 2022