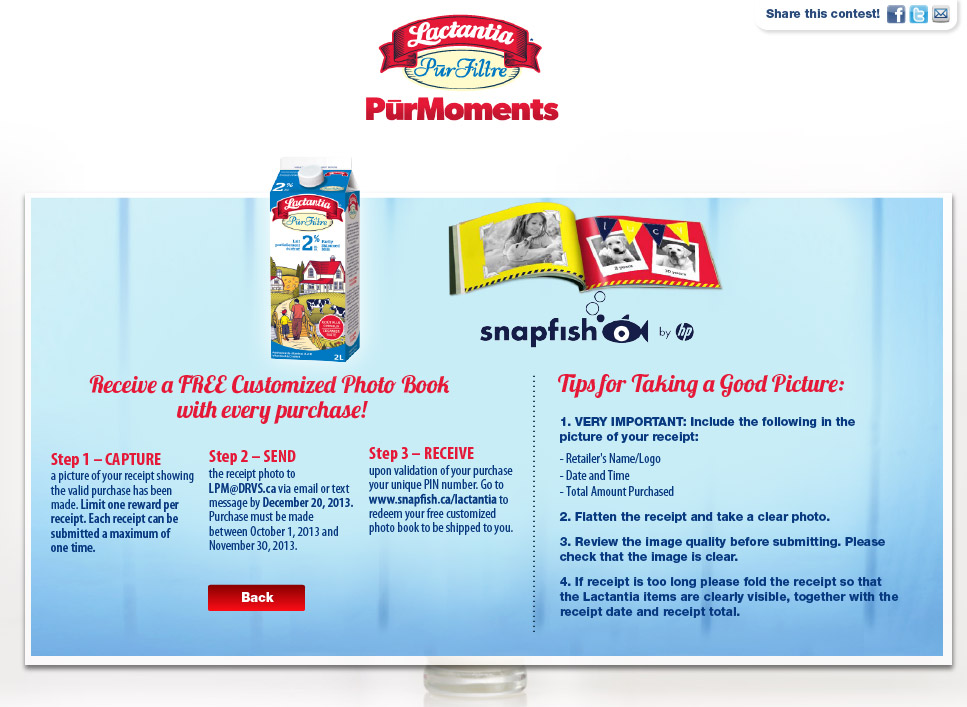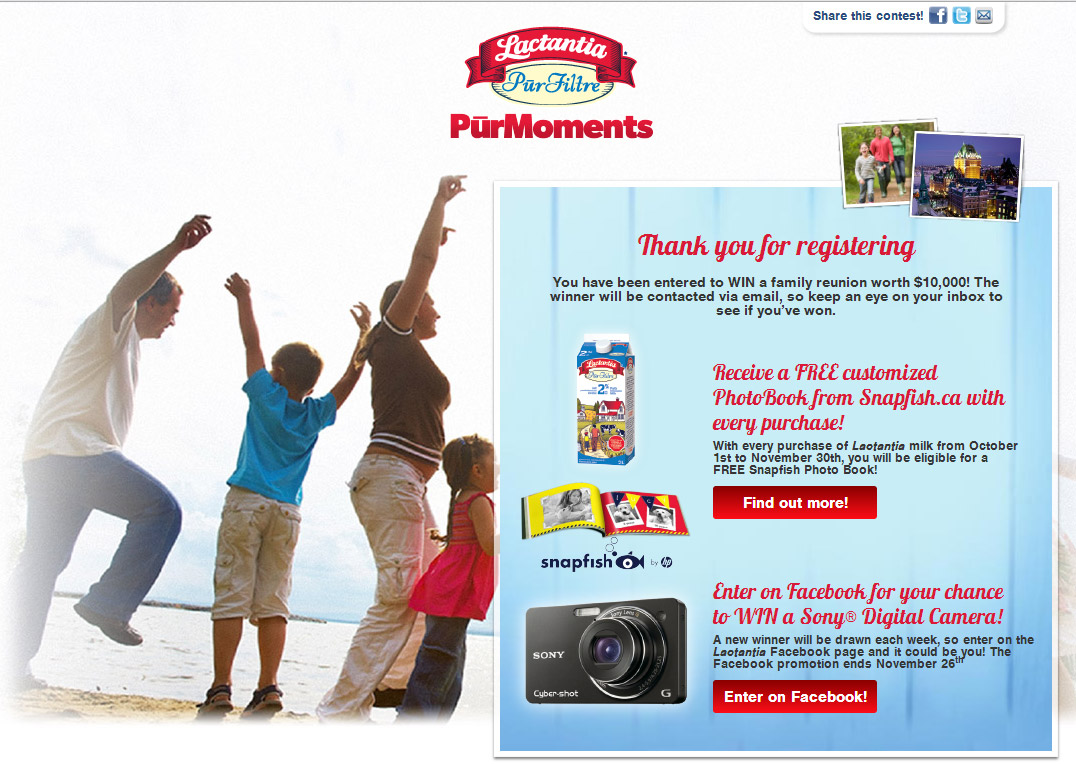 Lactantia PurMoments Free Photo Album Program in Canada
During the course of the promotion period, consumers will have an opportunity to win a free customized photo album in 3 easy steps:
Step 1 – SNAP a picture of receipt, showing Lactantia purchase has been made during the promotion period of October 1, 2013 through November 30, 2013.
Step 2 – SEND the receipt photo by email or text message to LPM@DRVS.CA. Receipt photo must be sent by December 20, 2013.
Step 3 – RECEIVE a code that is valid at www.snapfish.ca to redeem the free customized photo album.