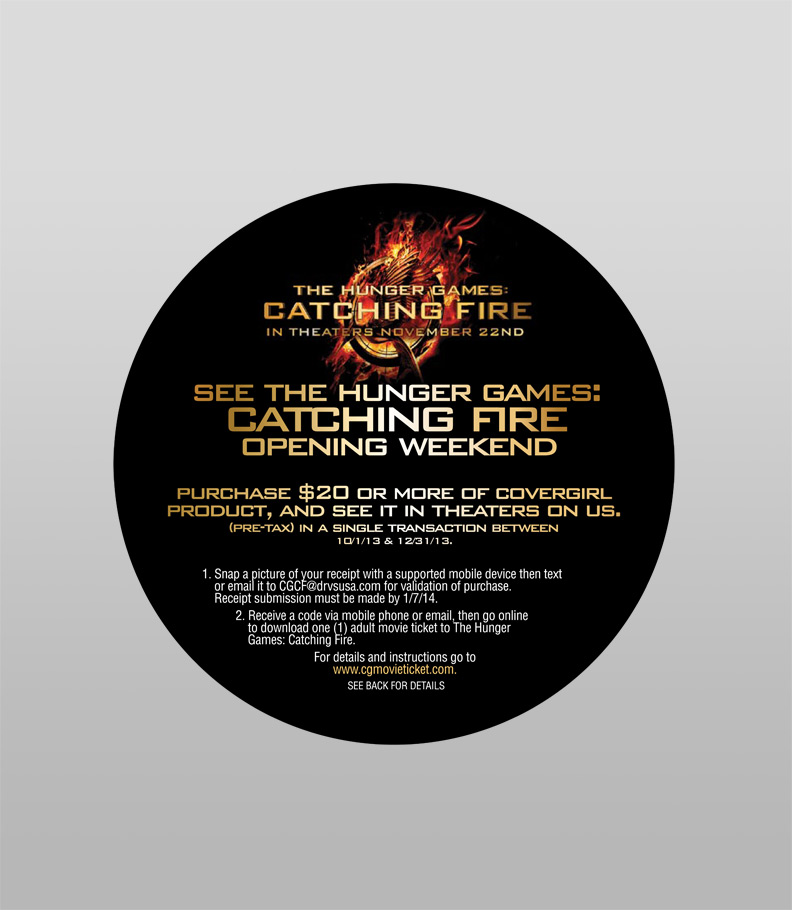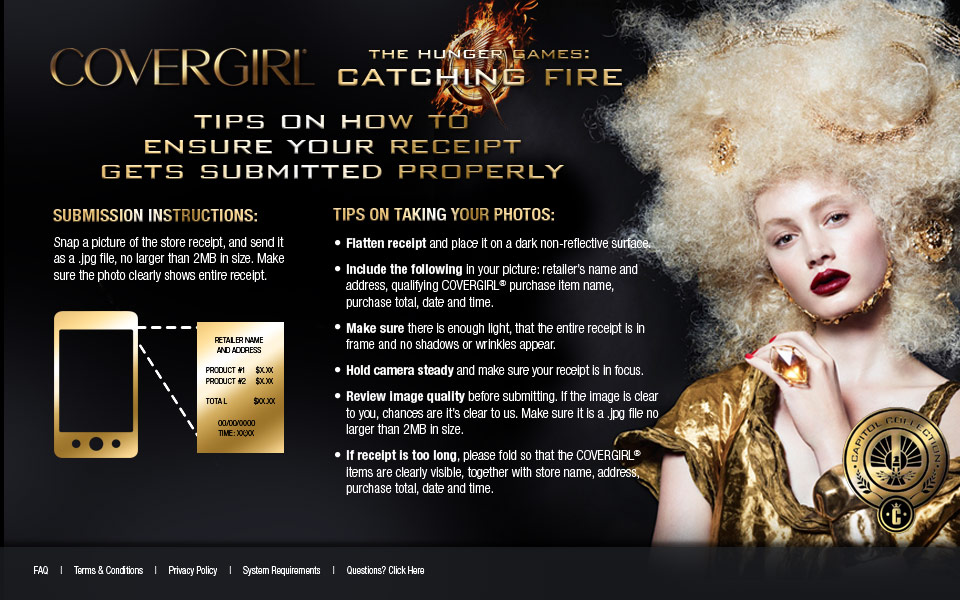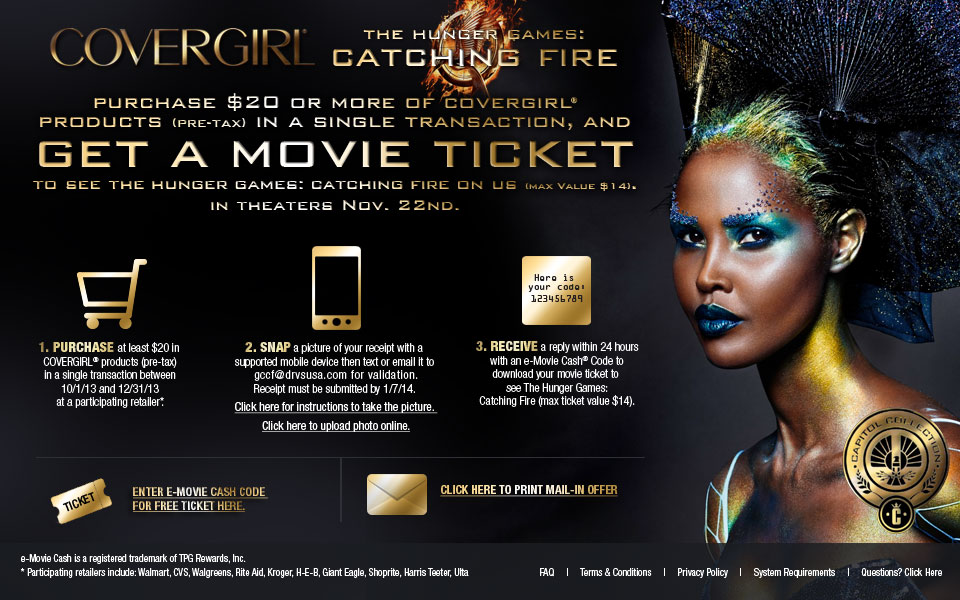 Cover Girl Hunger Games Program
P&G uses TPG's Digital Receipt Validation System and eMovie Cash reward to support their tie-in with the hottest theatrical release of 2013, Hunger Games Catching Fire.
Consumers can purchase $20 in any Cover Girls items during 10/1/13 – 12/31/13 from any of 10 participating retailers. Receipts are submitted to cgcf@drvsusa.com for validation. TPG's DRVS system will validate the receipt and issue an eMovie Cash code to qualified consumers, which can be redeemed on cgmovieticket.com for consumers to download 1 free admission to Catching Fire.
Buy: $20 in any Cover Girl purchases from any participating retailer
Snap: Submit receive your qualified receipts to cgcf@drvsusa.com for validation
Earn: A code to download a free movie admission to Catching Fire