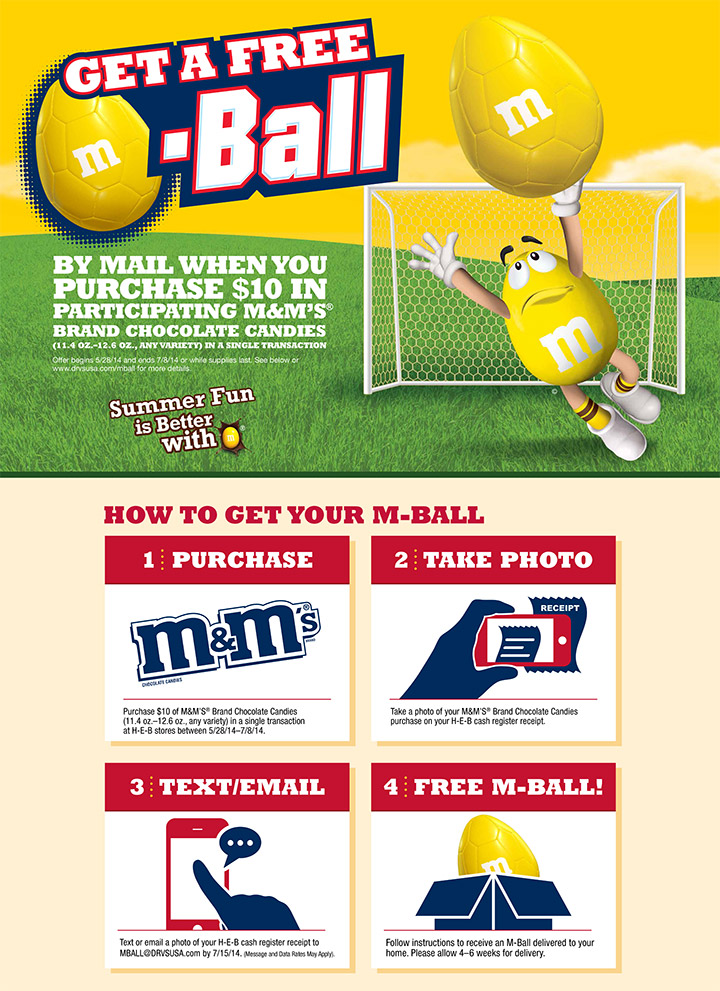 Mars MBALL Promotion
During the course of the promotion period, Mars will reward consumers who purchase $10 in qualifying Mars product at H-E-B with an MBall Soccer Ball. The promotion will be communicated to consumers via in-store materials and online. CU's which the Client will provide to TPG.
Participating in the promotion is Fun and Easy! Consumers will:
a. Snap a picture of their H-E-B receipt
b. Email or text it to a TPG website for validation
TPG validates that the receipt meets the purchase requirement criteria and respond to the consumer via text/email.