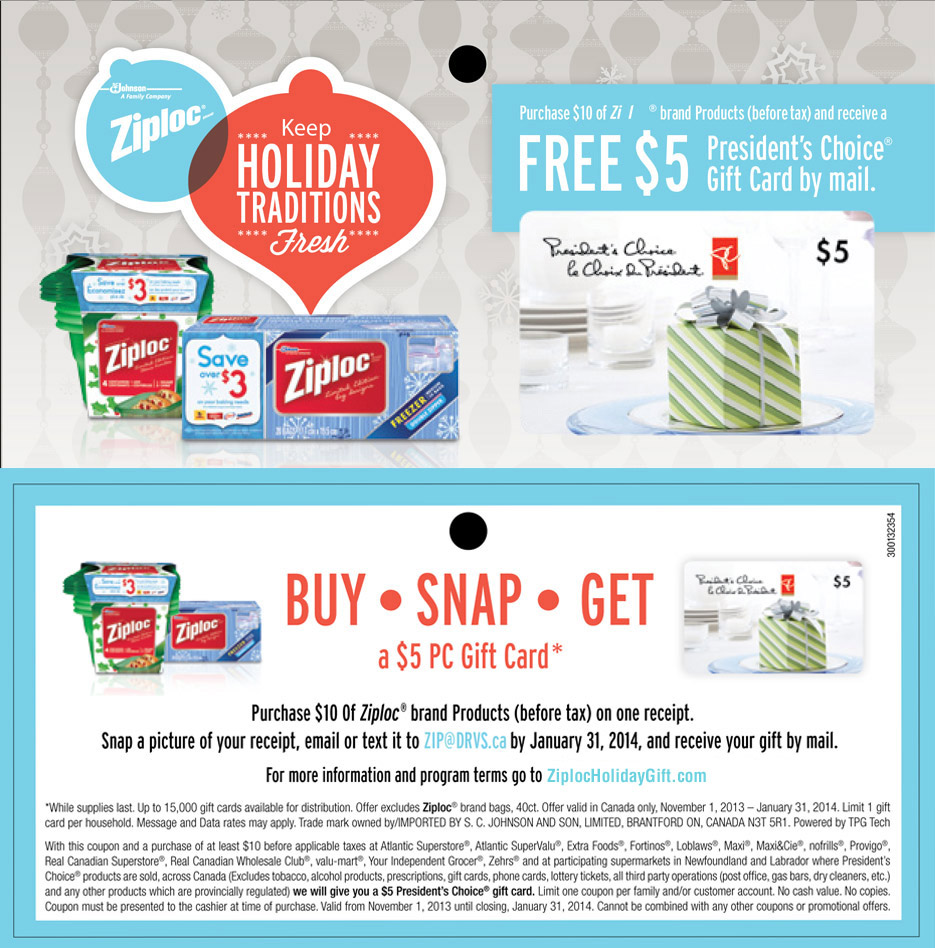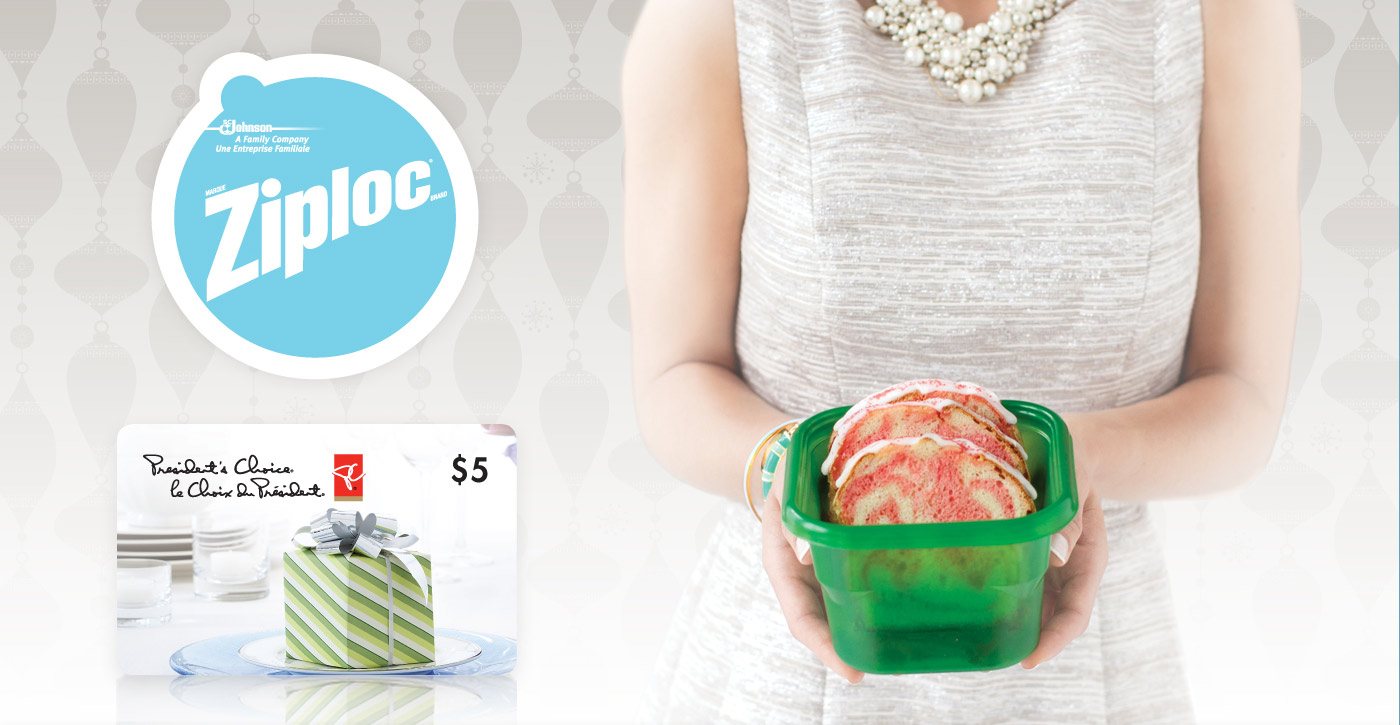 Ziploc Brand Program
During the course of the promotion period, shoppers will be made aware of a new and innovative program that will help those who purchase the designated Ziploc® brand products to get their rewards faster. The shopper will learn about the promotion via in store signage, ads, program microsite to name a few.
• To participate, the shopper simply needs to purchase $10 or more of qualifying designated Ziploc® brand products.
• The shopper sends a picture of their Loblaw's store receipt via MMS, email or program microsite upload (whatever is convenient for the shopper)
• TPG will validate the photo submission via its patent pending DRVS validation platform.
• Upon validation, the shopper qualifies for a $5 Loblaw's Presidents Choice card.