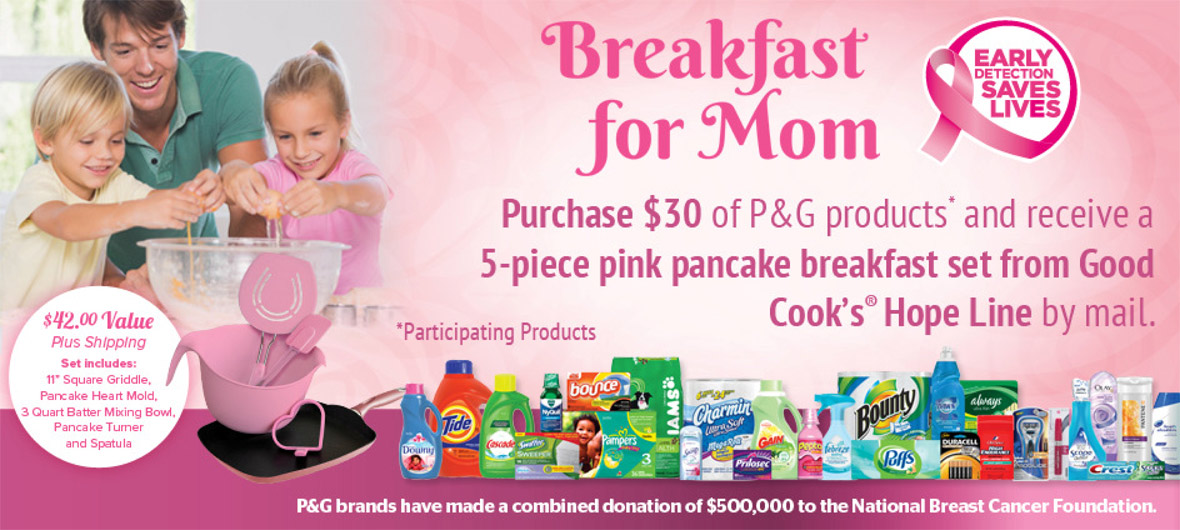 P&G National Breast Cancer Foundation
• The Shopper will have to purchase $30 or more of the promoted P&G products from to qualify for the promotional reward.
• TPG will validate the photo submission via its patent pending DRVS validation platform.
• Shoppers will have the ability to engage with the program via Computer Upload, Text or Email.
• The 5piece breakfast set is then mailed to the shopper.